Hey, youuu guuuyyyysss!!!
(if you get it, you get it)
First off I gotta let y'all know that the links in this post and on my blog in general may be affiliate links. It doesn't cost anything to you, it just helps support this blog. You can read my full disclosure policy HERE.
I FINALLY ordered myself an Erin Condren Fall Seasonal Surprise Box. I have a hard time ordering myself subscription boxes. It's a constant "is it worth it?" back and forth in my head….
Let me tell you… the the Erin Condren Suprise Box is worth it!!!
So. Let's dig in, shall we??
First off, how gorgeous are the colors of this box?! I'm not a huge fan of paisley patterns but good thing is, these boxes are reversible!!! (Pic of the box inside out will be at the bottom!)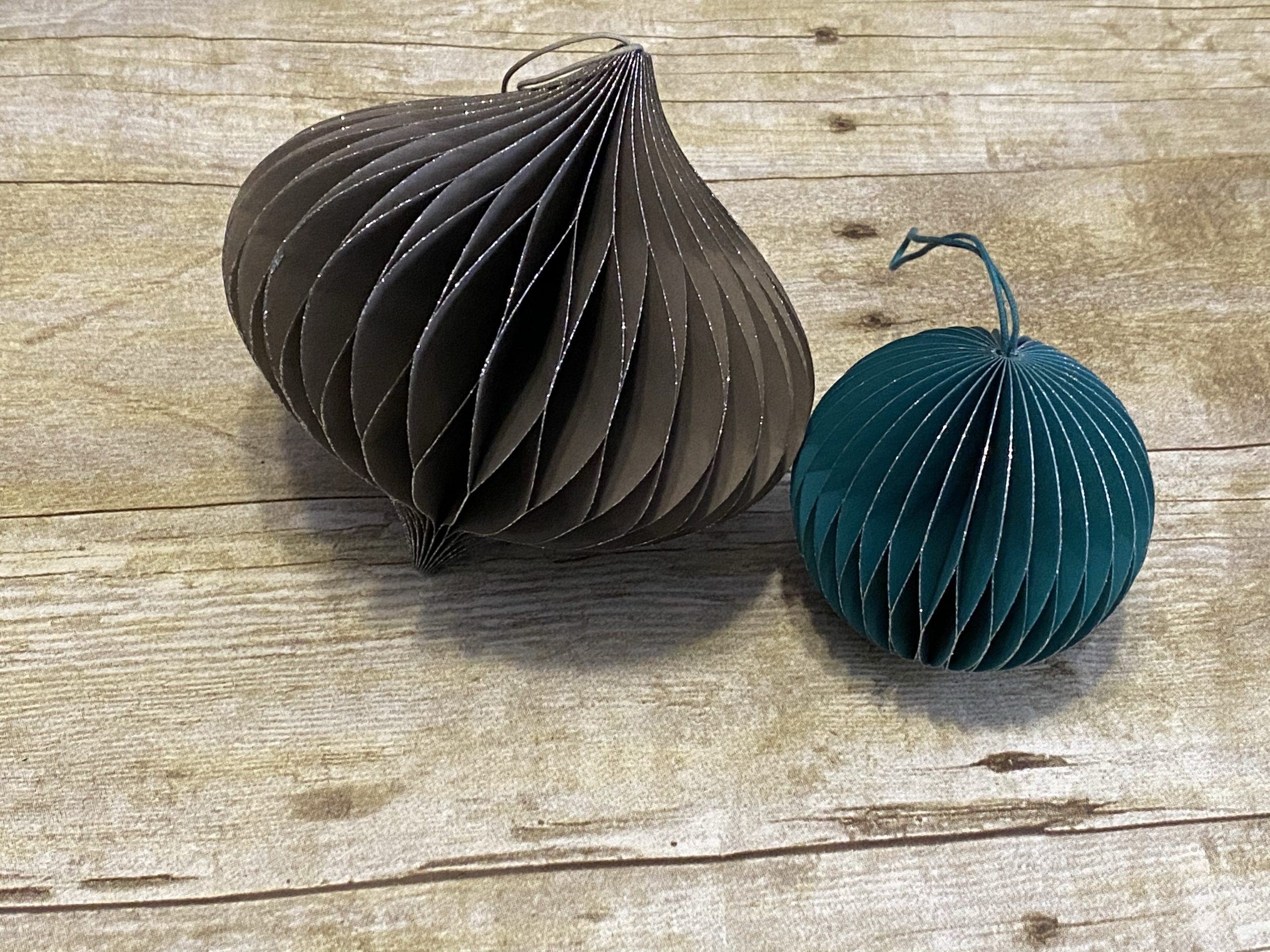 One of the first things I pulled out of the box were these foldable ornaments. I really like the colors of these and the fact that they have a magnetic opening, though honestly, I'm not sure where to put them.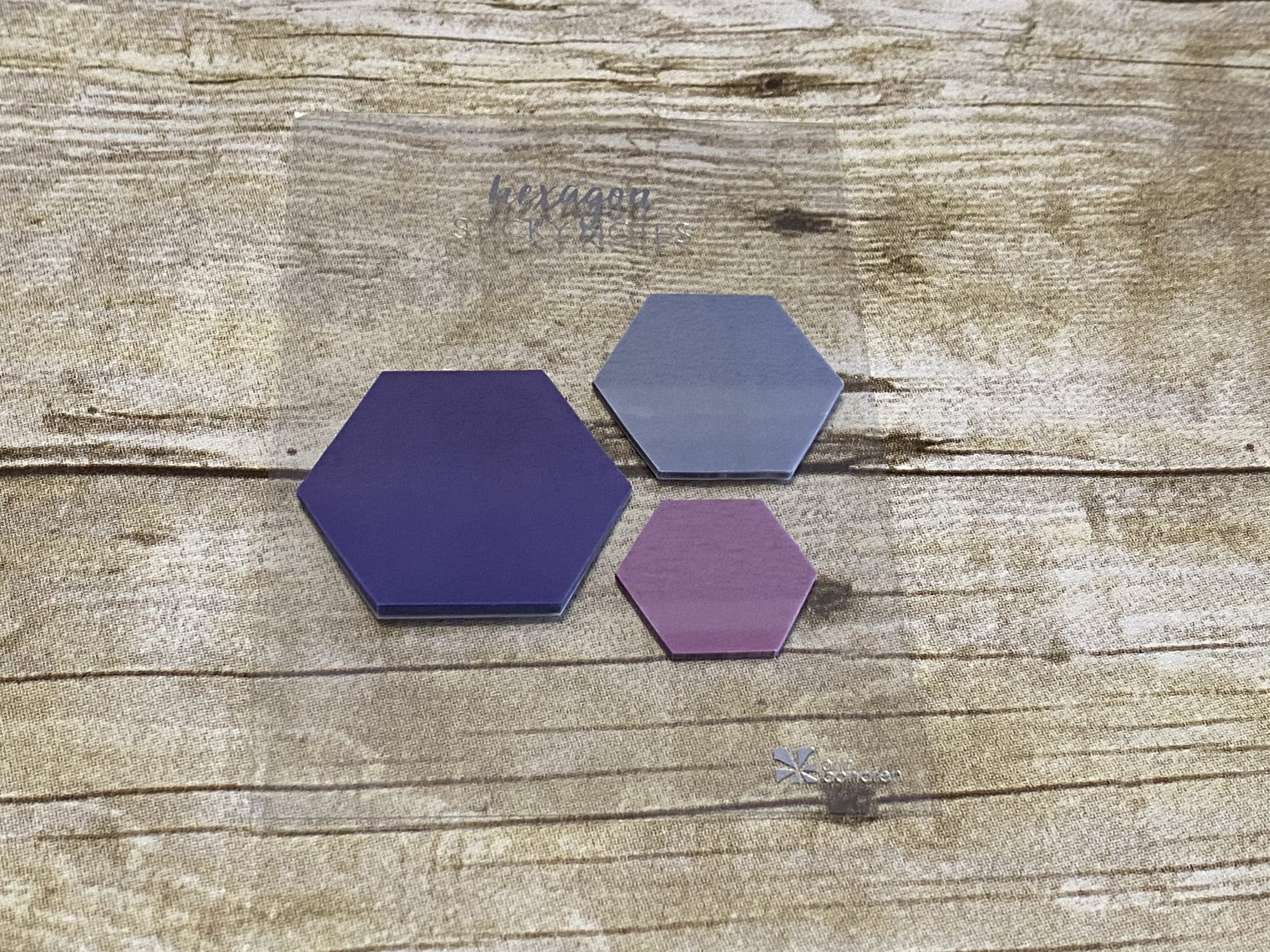 Next we have the gorgeous hexagon sticky notes. They are kind of like a vellum material and a little see through. Like I've said before, these never stick well for me so I use a double sided adhesive roller on them.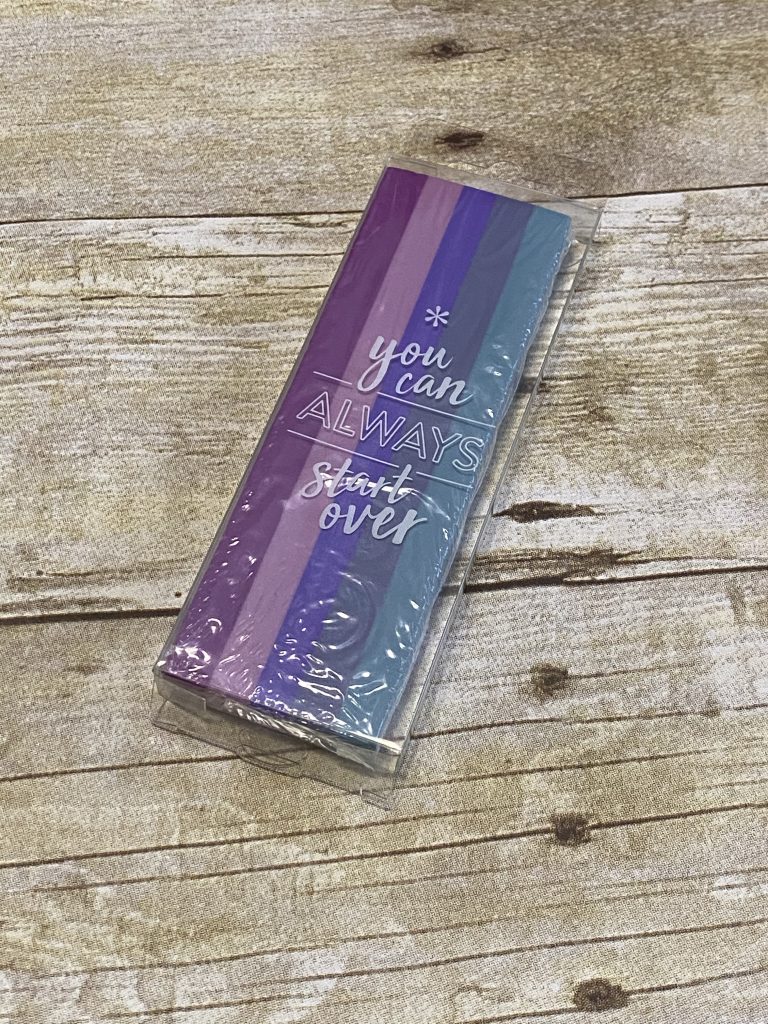 This one, has already been claimed by my daughter. Which is fine because I don't have a use for an eraser. I actually hate large erasers. Even in school I hated them, they're just so cumbersome and annoying. But my daughter loves it and was super happy to get something from the box as well.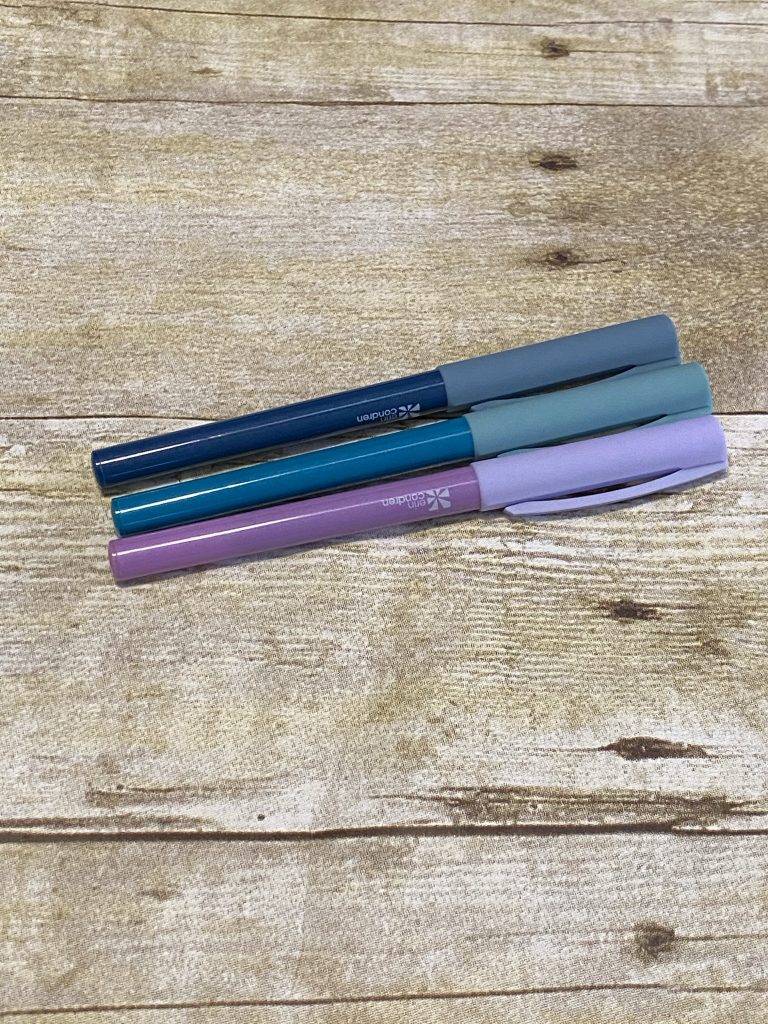 Y'all these pens. They write SO SMOOTH. SO SMOOOTH! I totally expected them to have the same color ink as the outside of the pen, but they do not, they are all black ink. These pens are a finer tip, which I prefer to write with.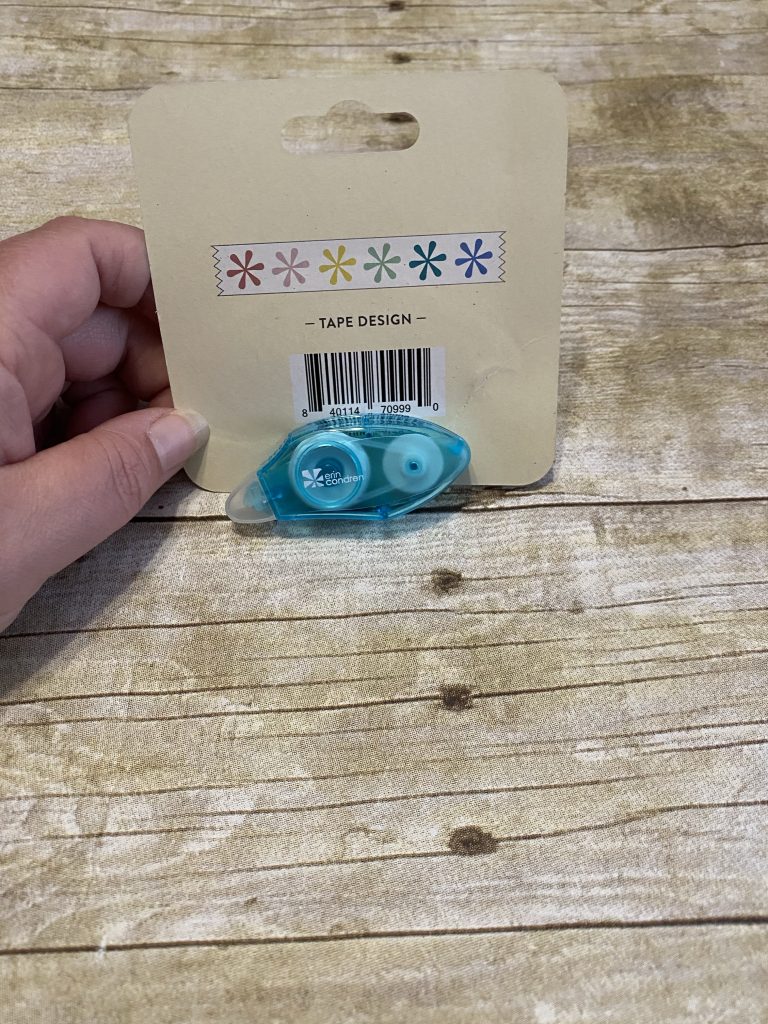 I really thought I wasn't going to like this decorative asterisk tape. But y'all. it is SO pretty on paper! The colors are so vibrant and gorgeous. It rolls off the dispenser so smoothly and doesn't peel off the paper at all. I LOVE this item!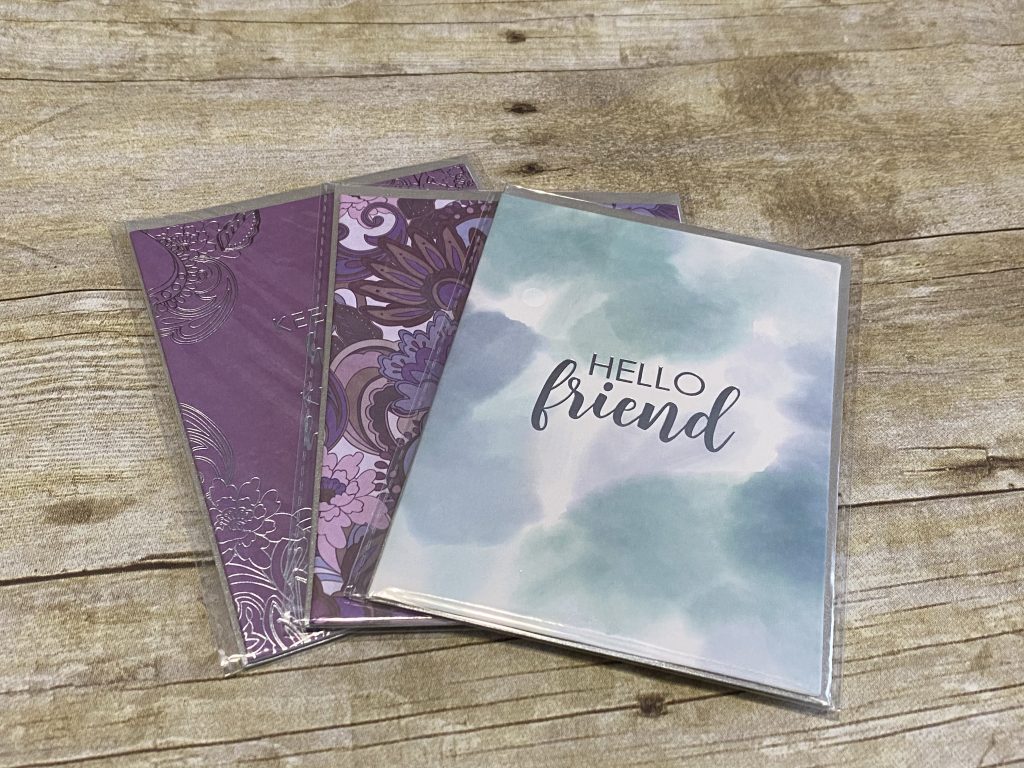 I enjoy sending handwritten notes and cards, so I was really happy to get these in the box. They all have a silver/glitter envelope and are blank inside. These are definitely one of my favorite items.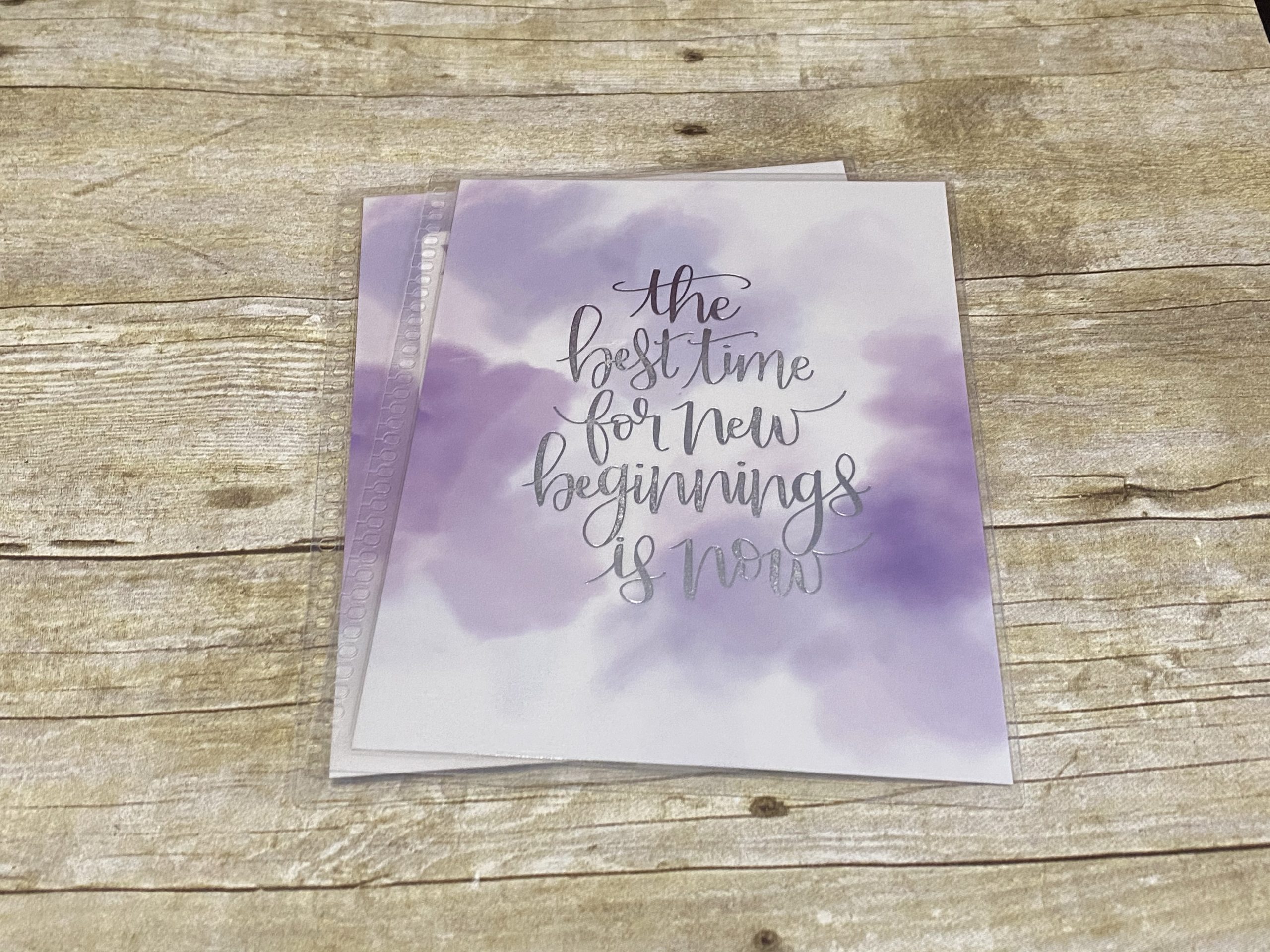 Woohoo!!! Who doesn't love getting a new cover for an Erin Condren planner or notebook?? The colors are beautiful and I love the silver foil. Was I secretly hoping for a more fall-ish cover? Sure, but I still really like this one and have already put it on my Daily Duo!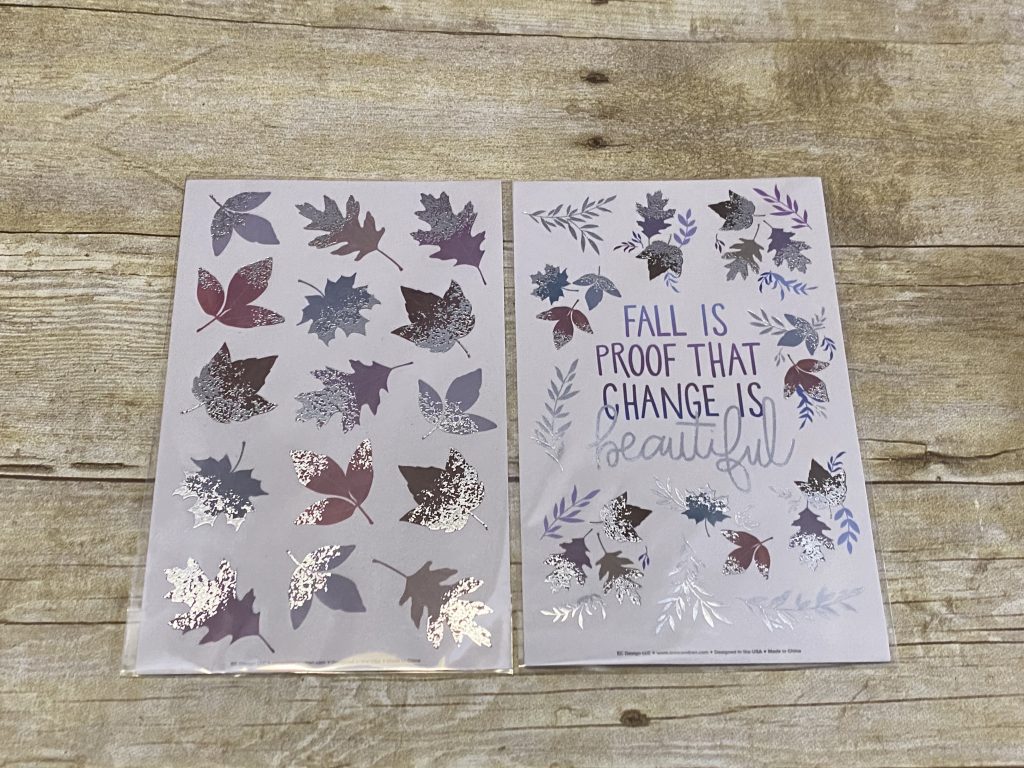 I'm a bit more of a functional planner sticker girl, but these are so pretty. I'm really loving the silver foil. For sure my daughter will snag a couple of these!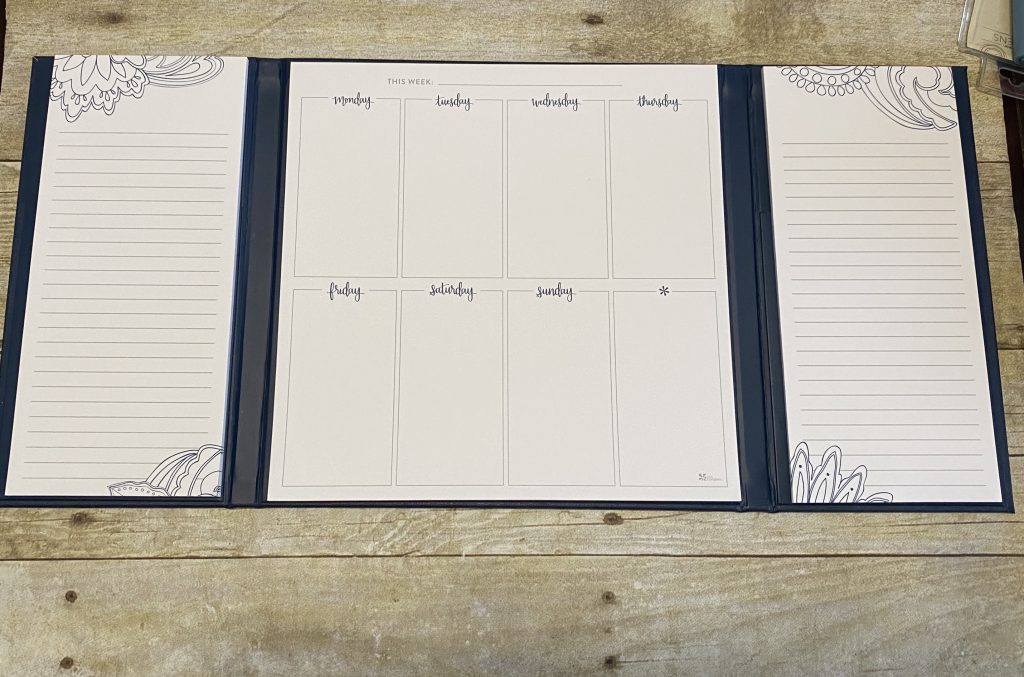 My FAVORITE product in the box. Th item I really wasn't sure I was going to like. This padfolio, though, fits the Erin Condren Notepads that I LOVE so. much. Since this item is a sneak peek, I'm sure that they will have the notepads in the middle available as well. I'm not sure how I'm going to use the weekly part yet, but I've definitely got some ideas! How would you use them?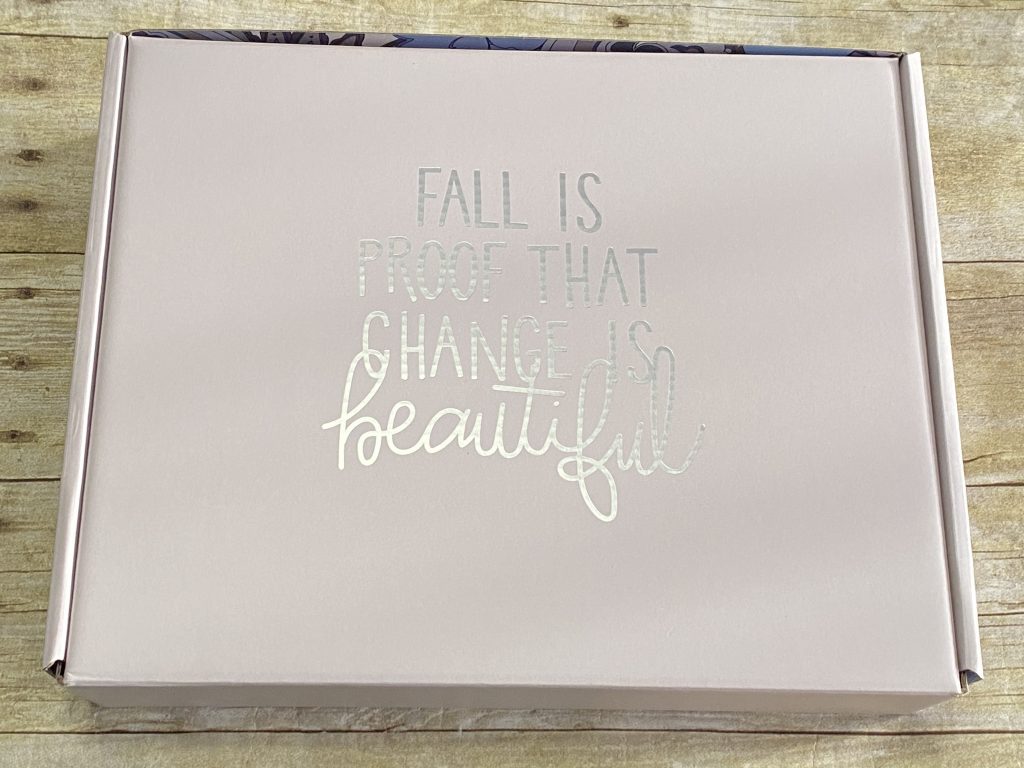 And now, here is the box turned inside out! It's gorgeous and I can't wait to find a place for it as I decorate for fall!
All in all, I am super happy with the box and will definitely being doing them each season. I knew that there may be a few things I wasn't in love with, but they can still make good gifts, or like above, my daughter will gladly take them off my hands, haha!
What was your favorite item in the Erin Condren Fall Seasonal Surprise Box??