First off I gotta let y'all know that the links in this post and on my blog in general may be affiliate links. It doesn't cost anything extra to you, it just helps support this blog, thank you! You can read my full disclosure policy HERE.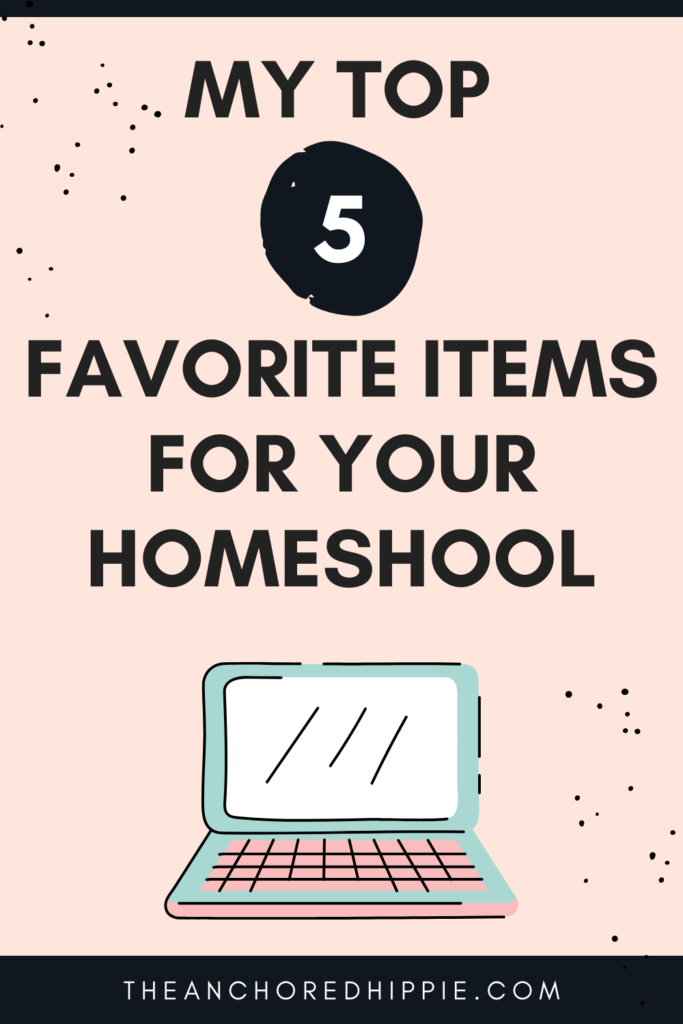 Everyone knows that once you become a homeschooler you have to get all the OFFICIAL homeschooler necessities, right?! Wait…you don't know what those items are?! Oh no!! Well, don't worry I'm here to tell you what you need, to be an "OFFICIAL HOMESCHOOLER". K?!
Just kidding!
I am here to tell you what my favorite homeschool accessories are though. After almost 9 years of homeschooling, I've definitely got a few things I wouldn't want to homeschool without! Some of them are pretty common homeschooler-y things, some of them aren't!
In no particular order. Drumroll please……
1.
"Rolly" Carts – These are our absolute favorite ways to keep our individual stuff organized. Each one of my kids has their own and they keep all of their supplies in their cart. My youngest definitely needs some help keeping his neat and tidy, but he would no matter what we were using. I have my own as well that houses my planner and anything that we use on a daily basis. ( I actually have one that use for non-homeschool related things as well!)
2.
Electric Pencil Sharpener– We went a long time without one of these and just used a hand crank one. Ugh… I am so glad we aren't doing that anymore! It would always make a huge mess, fall off of wherever we put it, the kids would struggle…. it was just annoying. We currently have a "vintage" electric sharpener. It was the one that I grew up with in my home as kid. I LOVE this thing! It still creates a mess sometimes but it so worth it.
3.
Canon Megatank G7000 Printer- Y'all. This printer has changed my life. For real. The print quality is SO GOOD. The ink is lasting for-e-ver. I have printed 4+ language arts curriculums plus so much other stuff ( homeschool moms print a LOT of sometimes y'all..) SO MUCH. The color ink levels just hit the halfway mark and the black still has 3/4 left in it. Definitely one of the BEST purchases I have made for our homeschool for sure.
4.
Scotch Thermal Laminator– I make so many things with this it's unreal. I never thought I would use it much, until I actually bought one. I use it to make handwriting multiple use. I've mad the kids daily charts for chores and schoolwork that we right on with sharpie and then wipe off for the next use. We've made bookmarks, money envelopes, and SO much more. They are pretty cheap too, which is nice.
5.
Teacher Planner– I'm a planner girl. If this isn't the first time being introduced to me and my online presence, then you know this. I use my school planner to mark off the start of our school year -the breaks we will take- and the end of the schoolyear. Each year I go through and have a rough estimate of when we should be done with certain curriculums, as well as ideas on things for certain times of the year. All the homeschool-y things go in here. I write in what we accomplish each day, I do not write our lesson plans ahead of time in my planner. That way if we take a day off, for sickness or just because we want to, I don't have an entire planner full of white out. This is what I am using this year ( and have for the past 5 or so years) – though I am still not sure whether I like the spiral bound or binder better yet. They both have their pro's and con's.
Well, there ya have it. A homeschool mom of 8+ years top 5 favorite homeschool "accessories"
What is your most fav item you use in your homeschool?