First off I gotta let y'all know that the links in this post and on my blog in general may be affiliate links. It doesn't cost anything extra to you, it just helps support this blog, thank you! You can read my full disclosure policy HERE.
My plan (see what I did there?! ) was to get this blogpost up in January, but life has a way of changing my plans on the regular. We all know the quote from Robert Burns right? "The best laid plans of mice and men often go awry." I feel like that has been well, everyone's 2020, and definitely my 2021 so far. But enough about how crazy my 2021 has started off…let's get into my 2021 planner lineup, shall we??
2021 Planner Lineup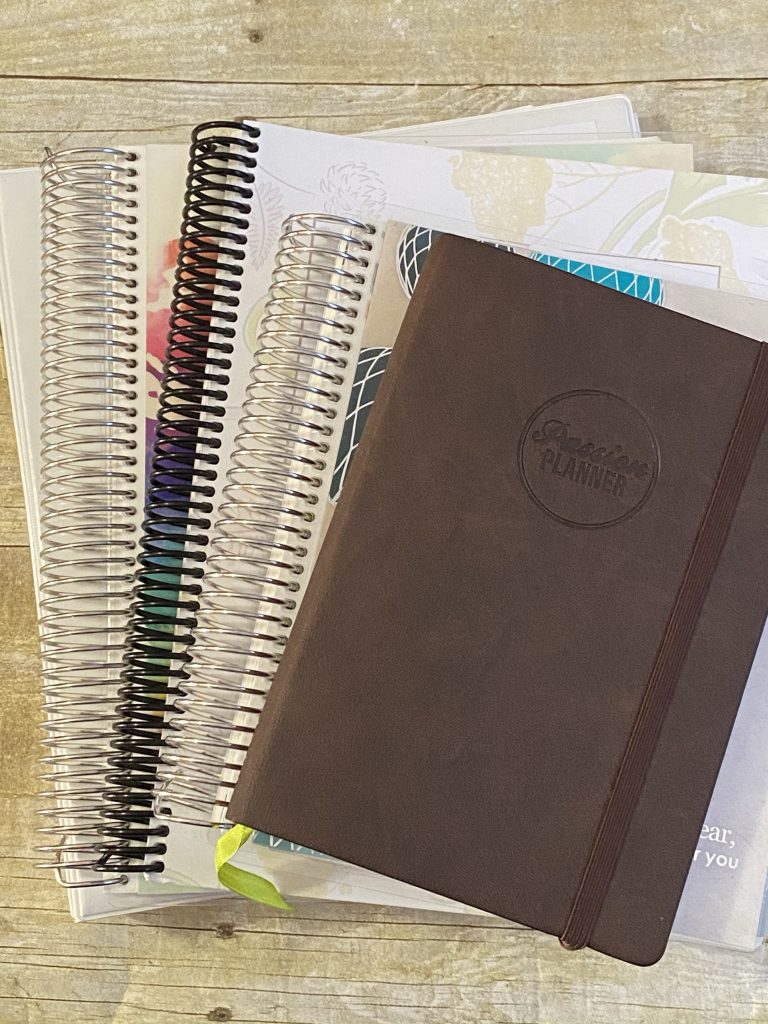 I feel like I spent most of 2020 trying to figure out how to use the planners I bought for our everchanging schedules. So many things were up in the air all the time. Other things I thought I would need certain planners for, didn't actually happen. My 2021 planner lineup reflects some of the changes and some of things that have stayed the same. And who knows, I guess it could change again as life changes this year too. But for now, these planners are helping me hold it all together.
Erin Condren Vertical LifePlanner
This planner is where I put everything. I NEED to have a weekly layout, if I can't see my week on paper, I can't focus or process things. I need to see it all laid out on a 2 page spread.. It makes it easier for me to figure out when we are doing school, meal plan, make appointments, carve out date nights, and self-maintenance times, if I can see it all laid out. Even on the weeks where I don't sit down and fill out my planner completely or decorate it, etc, I tend to go back and fill out what did happen. Just so I can see.
I have the neutral layout and even though I thought I wouldn't, I absolutely LOVE it! I don't think I will ever go back either. It is calm and relaxing, plus I can easily make it "my own" by adding colorful elements. Like when I color code things.
I use the monthly section of this for content planning right now but that will likely change once the kids are back in sports. Not sure what I will use then for content planning. What are your favorite content planners?
P.s. All Erin Condren planners are on sale right now ( until 3/14/2021) Also, if you're a new EC user, you can use THIS LINK to get $10 off your first purchase!
Erin Condren Teacher Planner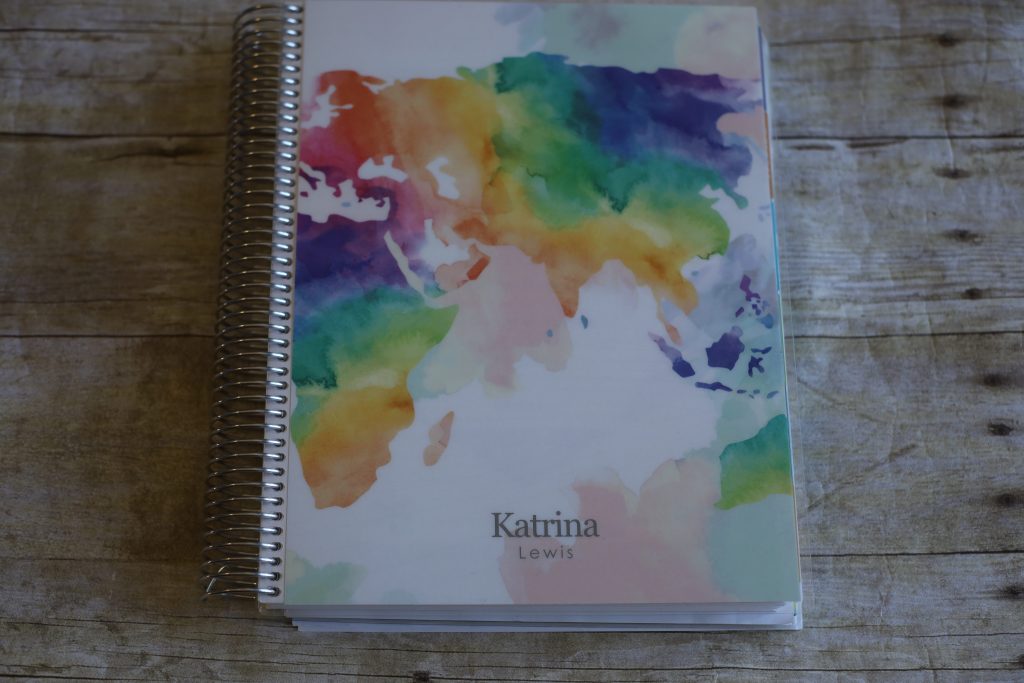 As a homeschooler, I LOVE having the EC Teacher Planner. I do wish that I could tailor it more to homeschooling but that's what stickers are for. Plus, I really use this planner to record everything that we are doing to look back on. I do use it to keep us on track as well, but I don't plan ahead in this planner because that would be a lot of white out and rewriting for me lol.
I have this one in the spiral bound colorful version. Although I may go with a different version for the 2021-2022 school year. (ummmm how are we thinking about that already?! could time just slow down a tad, please…)
P.s. All Erin Condren planners are on sale right now ( until 3/14/2021) Also, if you're a new EC user, you can use THIS LINK to get $10 off your first purchase!
Passion Planner Daily
I have a changeup on ya'll. I was originally using the EC Daily duo but it just wasn't working for what I needed. So, I gave it to my 12 year old – who btw's is totally a planner addict in training lol. I found this Passion Planner Daily on Mercari for cheap, plus I had just sold something on Mercari, so I didn't have to pay much at all. I was skeptical I would like it since it is book bound not spiral and bc of the size. But I am all in with this planner.
I really like that everyday has 2 pages- one full of times and boxes- and one dot grid, ready for whatever I want to put there. Which isn't always much, but I do like to have the option to journal about that day or write my routines or just add some stickers or photos of my kids that day.
It is also undated, which I am really liking tbh. I don't feel so guilty if I don't need to plan my day out so detailed.
Check out the Passion Planner here.
The Budget Mom Budget by Paycheck Workbook
So, this entered my life in January. I was using a different budget planner at the end of 2020 that I really liked, but the creator was changing it and it was going to be more expensive. Enter the Budget by Paycheck workbook.
This is where I plan where our money is going and how we are getting out of debt. I currently have the printable version because they physical product was out of stock and I didn't want to wait and not have this on January 1st. It's really working and I like having it in a binder so I can add and subtract things that I do or don't want in it. Like a bill envelope I made to hold the bills for the month or for the week we are currently on. (BTW's those are up in my etsy shop).
I highly recommend this planner/workbook for anyone trying to get a hold of their finances. It ( and Miko AKA The Budget Mom) is awesome. Check it out here.
The Old-Fashioned on Purpose Planner by Jill Winger
This is one of my favorite planners. I love everything about it. It's graphics are gorgeous, the words speak life, and it just inspires me so much. It has great tips even for those of us who aren't currently on a homestead! There are plenty of ways this planner can you help you in your daily life as well as in planning your garden. etc.
Click here to go check this planner out more!
Meal Planner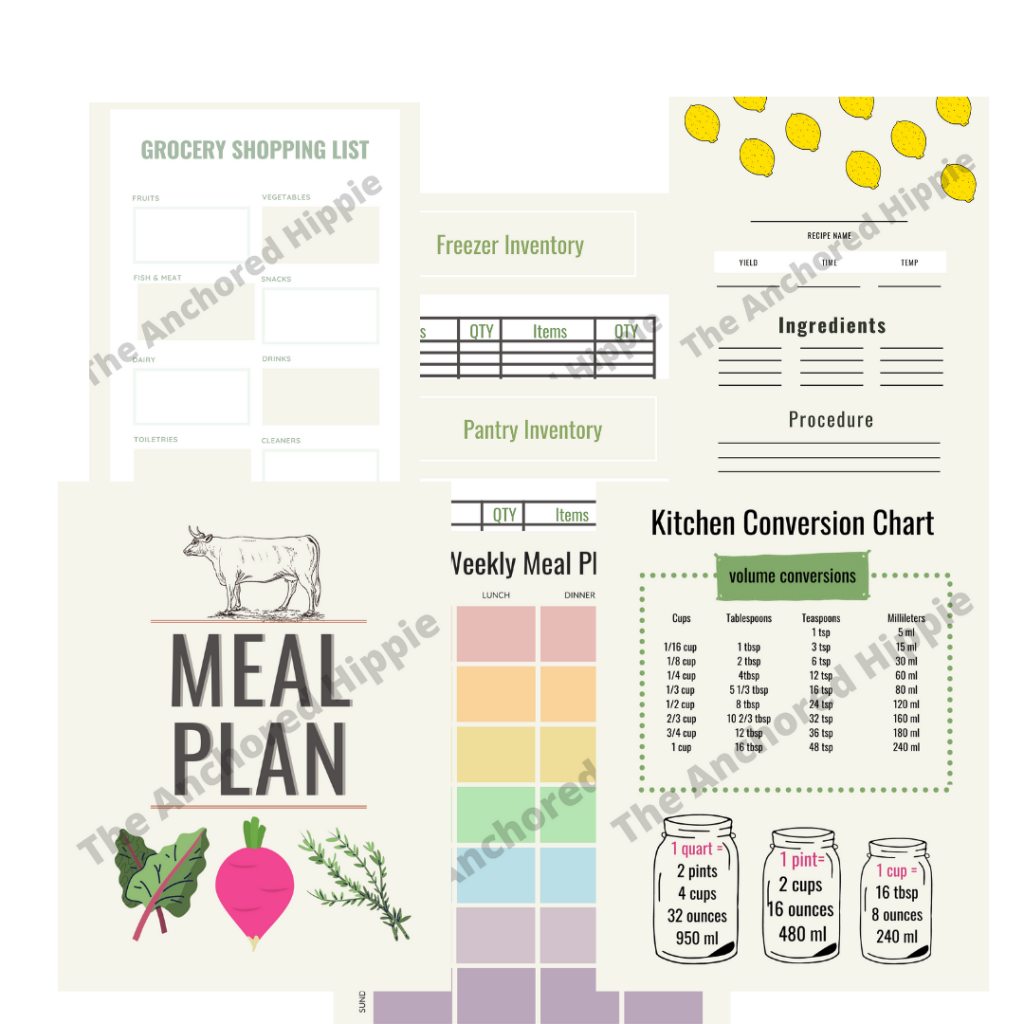 Last but certainly not least is my meal planner. I created my own meal planner in 2020 and I am really loving it. Meal planning helps us not eat out as much (though January and February have been so hard on us that we have eaten out way more than I would've liked). It also helps cut down on grocery costs because I'm what we need and that's it. So no unexpected trips to the store (usually). Plus it helps the kids see what we are having and it cuts down on the questions…you know the ones I'm talking about hah. You can check my meal planner out here (btw it's FREE)!
What's in your 2021 planner lineup?? Let me know in the comments below!