Y'all. I am SOOOO excited! And so, so grateful, that I was chosen to be part of the #ECSQUAD and that I was chosen to get this amazingly beautiful box of goodies to share with you! You're going to love the 2020 Erin Condren Holiday Gift Guide!
First off I gotta let y'all know that the links in this post and on my blog in general may be affiliate links. It doesn't cost anything extra to you, it just helps support this blog, thank you! You can read my full disclosure policy HERE.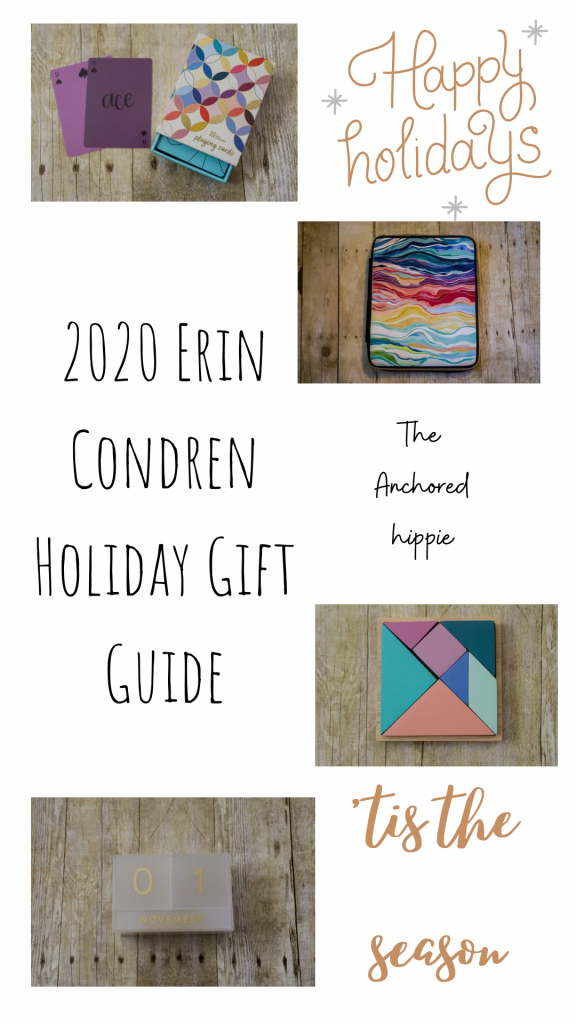 Erin Condren's theme for their holiday gift giving catalog is all about bringing loved ones together and encouraging togetherness! They really thought about what people needed and wanted this year and totally captured it.
So let's jump right into chatting about these beautiful items shall we?!
First up are these GORGEOUS playing cards! They come in a nice, durable box. I LOVE the script on the face cards, so pretty! The colors are done in typical EC colors and vibrant and beautiful. These would be great as a family gift or for anyone who loves to play card games.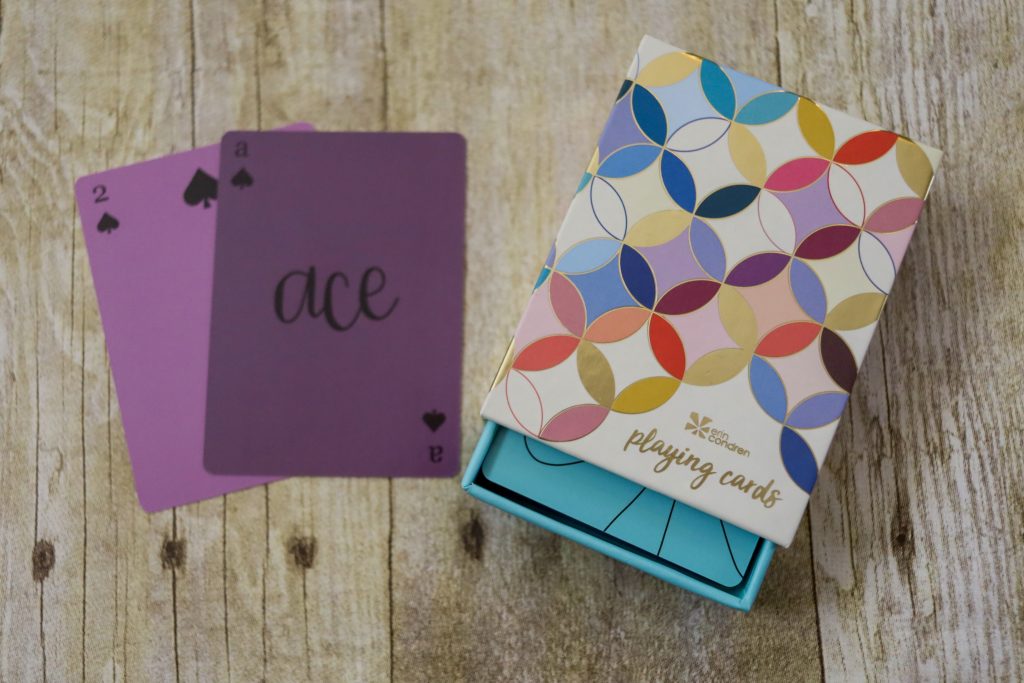 Next we have these awesome new bookmarks! They come in 3 different words, "plan" in gold "believe" in platinum, and "create" in rose gold. This one is 4.5inx3in. Bookmarks like these are my favorite, they hold a couple pages together and keep your place. These are perfect to pair with a book or even just for that planner girl in your life.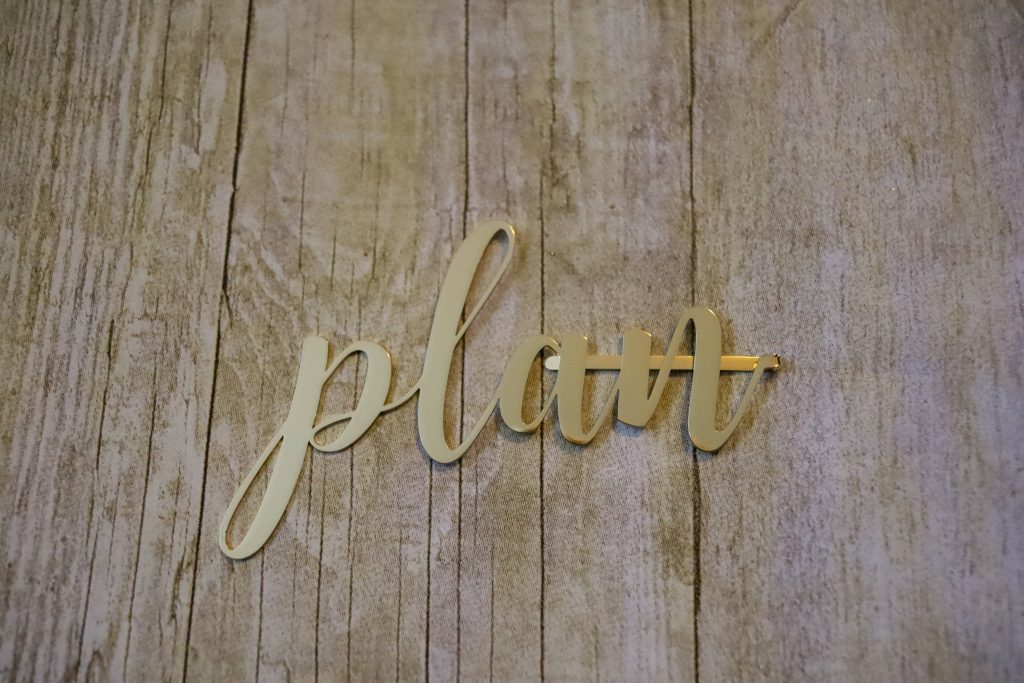 Penfolio
This next item is my daughter's FAVORITE item in this box. She will totally be getting one for Christmas this year. The Penfolio is PERFECT for anyone on your list that is artsy or loves pens or someone who is into calligraphy. With 87 pen slots, they will have PLENTY of room to store whatever they need. Plus it has *5* pockets and can fit up to an 8.5inx11in notebook/paper. It comes in a few different designs/colors. The colorful layers is SO PRETTY, I just know the other ones will be as well. (this isn't on the site just yet but I'm told it should be soon!)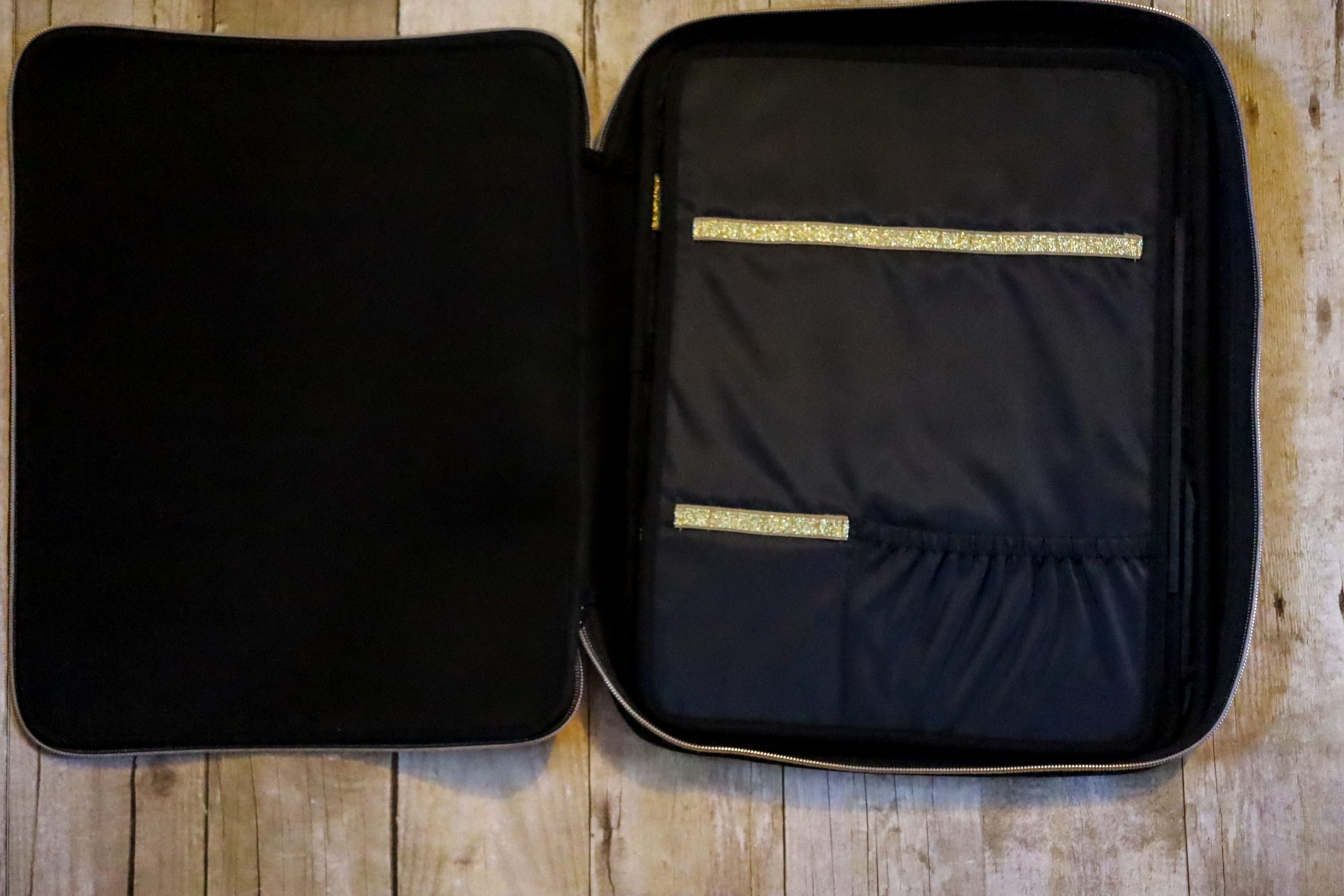 I think we could all use this next item to distract ourselves and destress from all that 2020 has been. Puzzles are such a great way to do something good for yourself, while doing something fun and relaxing. I can't wait to put this one together as a family. The puzzle comes in a durable acrylic cylinder with a screw top lid. You can totally use this as decor too. You can grab a puzzle in layers neutral and colorful, as well as flower power.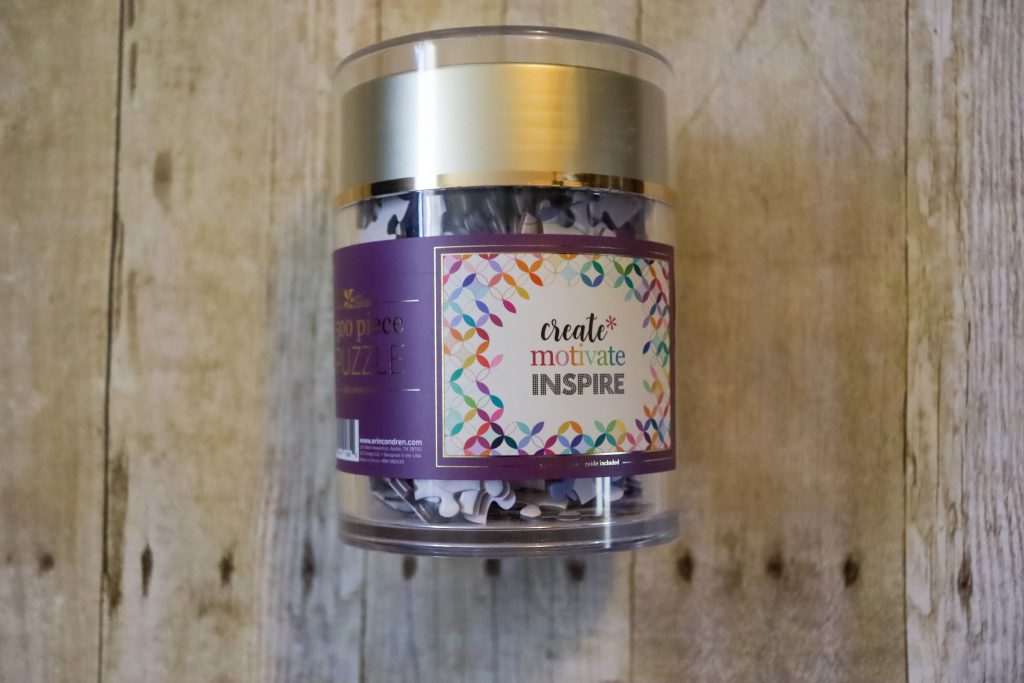 This tanagram puzzle is so pretty. It is made of wood and sits in a wooden base. The colors are beautiful. This would be perfect for that fidgety friend ;p All jokes aside, this would be great for someone who likes to have something to do with their hands. Or for a teacher or someone who has people sitting at their desk often. Great decor and functional! Win win.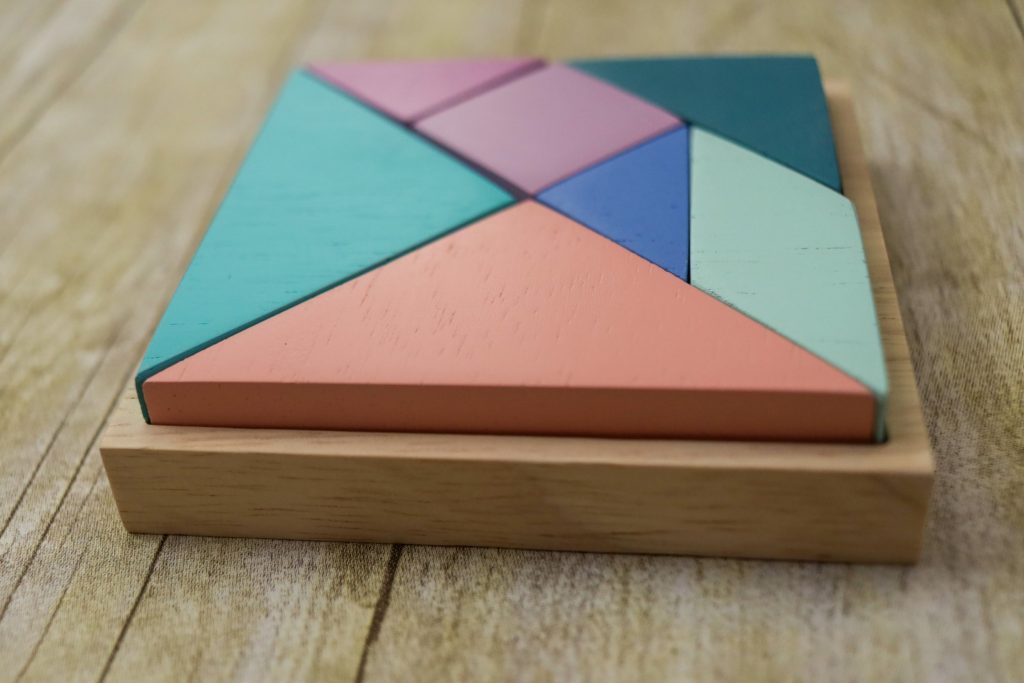 So, remember I got these in the Fall Seasonal Surprise box?? I wasn't sure if I was into them or not. I couldn't figure out where to put them or what to do with them. Well, they have since grown on me and I am loving them. One of my favorite things about them is that they have magnetic closures so that you can store them flat. This trio's color set is so pretty! I can't wait to hang these up. I know the perfect place (thanks sis!!). There are so many different shape and color options you can grab these in. The price at is awesome too.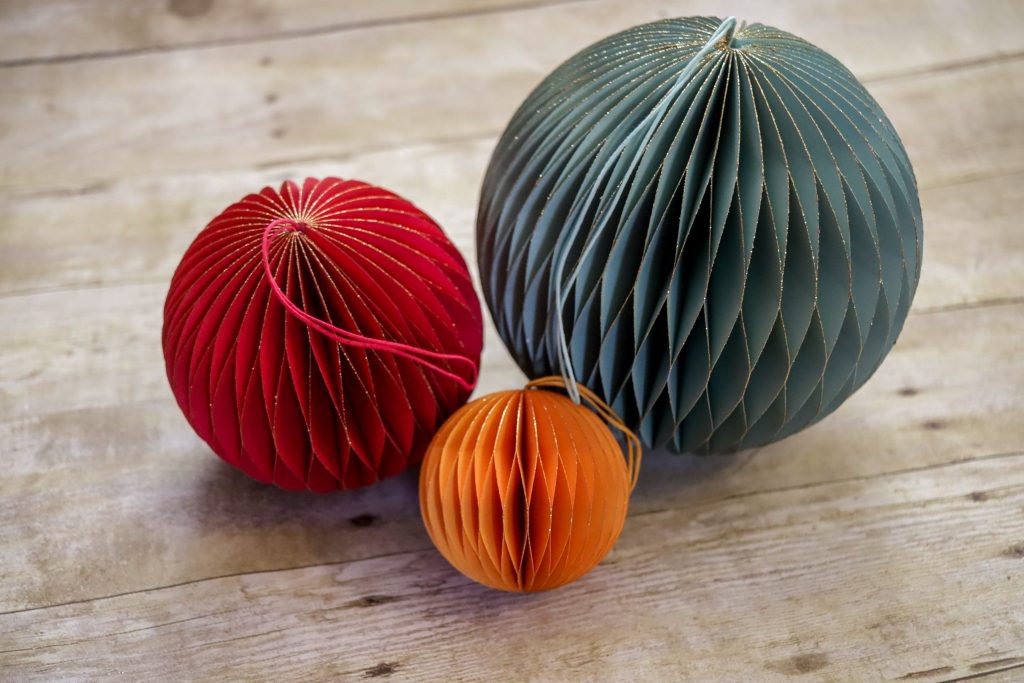 This Acrylic Perpetual Calendar is one of my favorite items in this box. This one is from the focused collection, though they do have it in colorful as well. It will fit anyone's decor and style. It's lightweight but sturdy. Another great gift for a co-worker or someone who is working from home and wanting to create a happy space.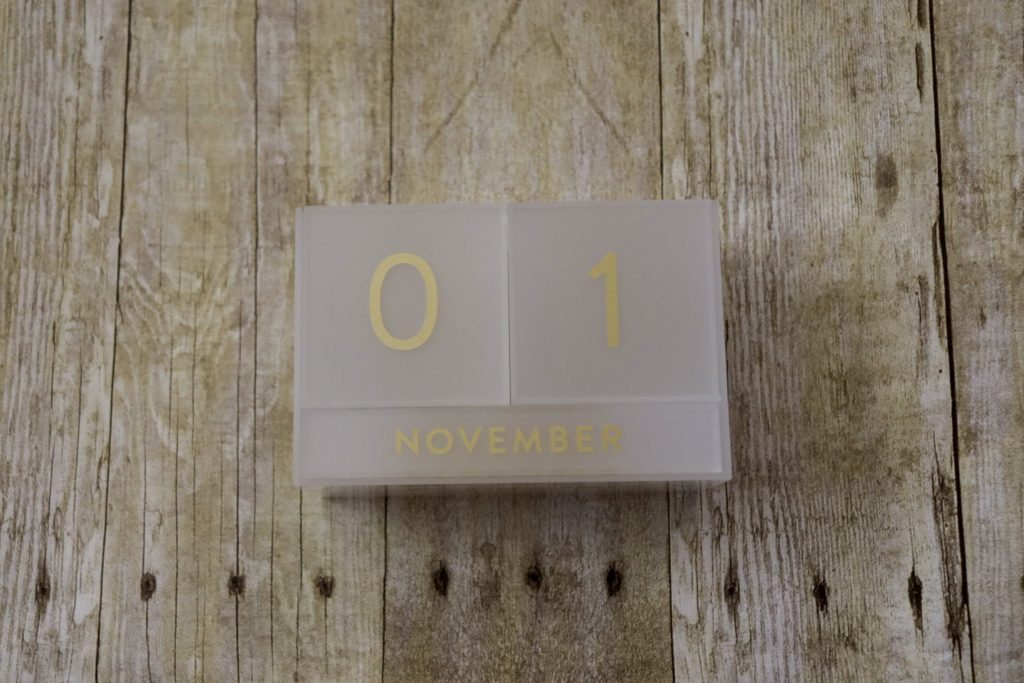 And last but definitely NOT least we have the 2021 Neutral Vertical Lifeplanner in Metallic Party (blue). Ya'll know how much I adore their planners. Amazing mohawk paper, gorgeous interchangable covers, made in the usa. I have always chosen the colorful layouts, but omg guys, I have been missing out with this neutral option!! It's so calming and pretty. I think I may a neutral girl from now on!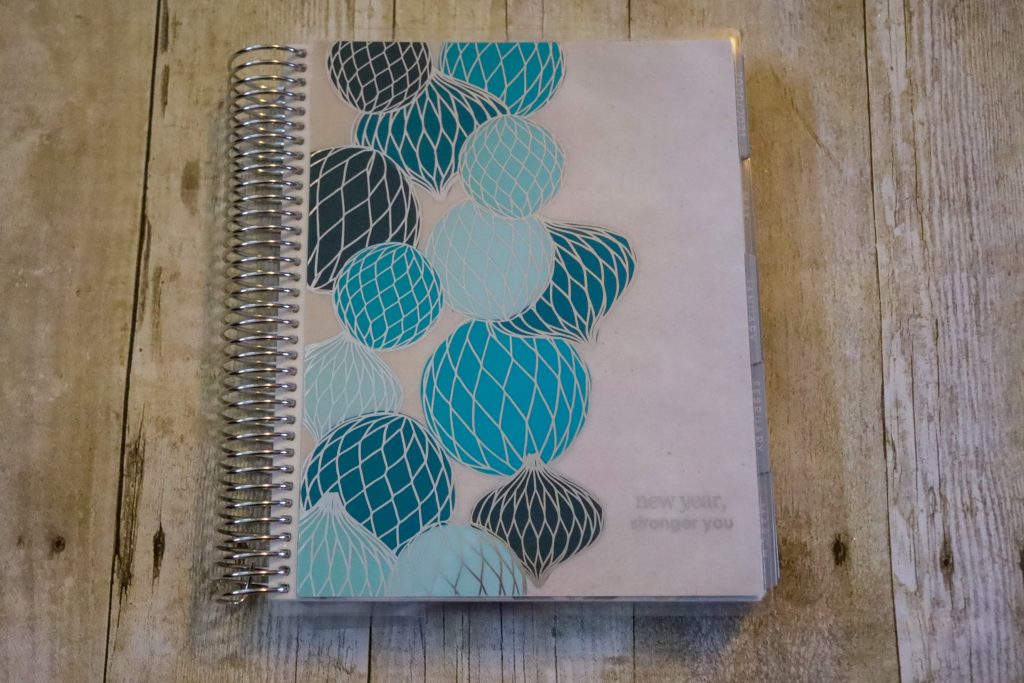 There are so many amazing new gifting items on their website, like hoodies, leggings, planner bags, and SO MUCH MORE!! You can see all of their new Holiday Gifting Collection by clicking here!!
What's your favorite item from the new collection??
~Katrina